4 Person iKamper 2.0 Roof Top Tent Rental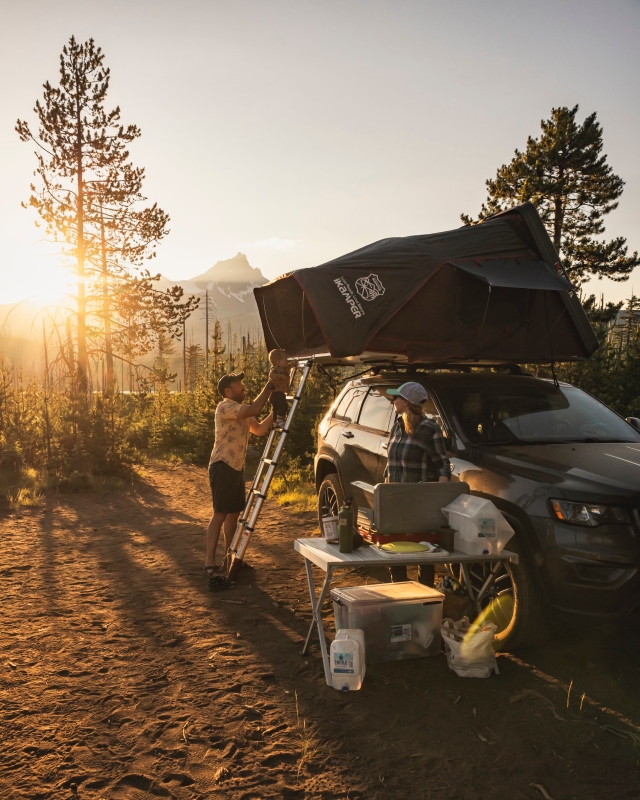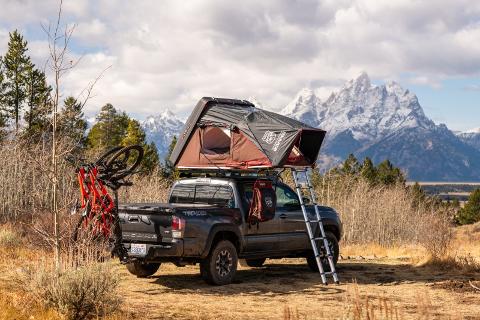 Adventure through BC's wild and beautiful places with one of our Roof-Top Tents! Connect with nature, the great outdoors and most importantly one another!
iKamper 2.0: Skycamp Roof Top Tents Takes Less Than a Minute to Set Up
If you are looking to get outdoors and do some camping in BC, whether it be on the mainland or on the island then this is the experience for you.
By renting one of our roof-top tents you really are setting yourself up for an unique adventure. All of our tents are high quality Treeline Outdoors / Tepui branded tents and we have an option of 3 season and 4 season depending on what time of year you are looking to travel. They are super simple to put up / take down, you can be sipping your first beverage within 10 minutes of rolling into camp!
What's Included:
Tent Fitting: We fit / remove the tent for you and we have a dedicated space for fitting tents in Victoria.
The Tent: We have researched and tested our tents (extensively!) and we have been most impressed with Treeline Outdoors. The tent comes with:
a telescopic ladder - meaning you can easily adjust the ladder to the height of your vehicle

an all weather travel cover - keeping your tent dry while it is packed away on the roof of your vehicle

a comfy waterproof mattress - you just need your sleeping bags

a skylight - yep, you can zip the canvas back and look at the stars from the comfort of your tent!

shoe holders and storage cubbies
Support: We are here for you every step of the way. We offer a comprehensive handover making sure that you know how to safely use the tent. We are also available throughout your experience should you have any questions. So whether its tips on the best places to eat or assistance with some route planning, we are here to support you!

Period Pricing: We WANT you to get outside and adventure, and that is why we have set our pricing to make it more affordable for those of you that wish to do a longer adventure. Our pricing is as follows: 2 - 3 days: $90 per day, 4 - 7 days: $75 per day, 8 - 30 days: $65 per day.
What's Not Included:

Vehicle: You will need to have your own set of wheels - we can fit a tent to pretty much any size of vehicle!
Roof-Bars: You will need to have your own set of roof bars - with cross bars - that we can fit the tent to, remember they need to be able to hold weight!